Test Sieve / Sieve Shaker
In most industries, careful analysis of materials and substances can lay the foundation for achieving the best results. For this reason, HAST manufactures only in high-end quality – from the choice of wire grades to the finished product. With our combined range of services, we are a one-stop shop from shakers to test sieves.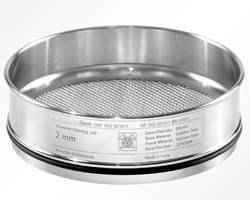 HAST developed its first test sieve with the expertise and support of Haver & Boecker, Germany and W.S. Tyler, USA who have over 100 years of experience in the field. Repeatable test results and particle size distribution curves from laboratory to laboratory are extremely important to quality control programs, which is why you need the right sieve for an accurate analysis.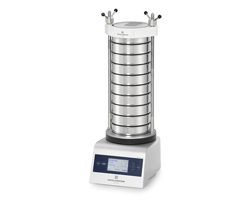 2. Haver EML Test Sieve Shakers
A. HAVER EML Pure
The new generation of HAVER EML 200 for test sieves have diameters of up to 203 mm and can be used for dry and wet sieving of bulk material of maximum 3 kilograms. It is the smallest 3D laboratory sieve shaker with an electromagnetic drive of Haver & Boecker. You can set and store sieving time, interval and amplitude for reproducible sieving results.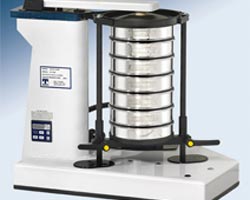 The original W.S. Tyler Ro-Tap® is the industry standard for consistent, repeatable particle-size testing. With both mechanical and electronic options, W.S. Tyler offers multiple solutions to fit your laboratory needs.
The Ro-Tap® is the required test sieve shaker in many industrial specifications. Currently, there are no industry standards governing the calibration of the unit itself. W.S. Tyler recommends the product users develop their own quality control program.